Cautiously pessimistic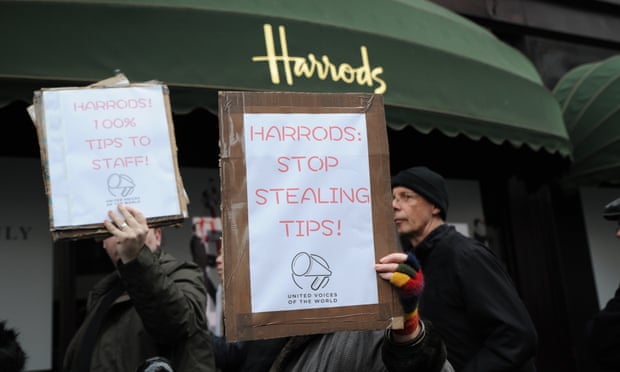 The United Voices of the World union report that Harrods have totally backed down in the face of the campaign for their staff to keep their tips. In their words:
"BREAKING NEWS: VICTORY! VICTORY! VICTORY!
We have beaten Harrods, the richest and most prestigious department store in the world! 100% of the service charge will now go to staff!
Thank you to everyone for your support and a big congratulations to the resilience and courage of our members, the Harrods restaurant workers, who have achieved this victory by joining United Voices of the World, getting organised and standing up to their employer's outrageous practices.
Bit of background:
After Harrods' chefs and waiters joined UVW we immediately submitted a claim for 100% of the service charge to go to staff. Harrods had previously been taking up to 75% for themselves, without admitting the exact percentage, or around £5000 per worker…
View original post 181 more words